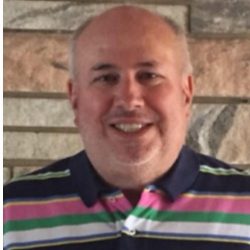 Power conditioning is at the forefront of an energy evolution. Innovative Facilities Solutions is an authorized integrator and distribution partner with C3 Green Energy. Ed Adkisson, owner of C3 Green Energy, is an industry innovator in energy and power efficiency for data, facilities and equipment. Discover how to protect your facility and equipment from electrical spikes, surges and sags while saving 10-15% on your overall electricity bills.
Ed Adkisson, President of C3 Green Energy, has been invited to be a Keynote Speaker at the Data World Conference on March 19th. Ed will present "Power Conditioning and Airflow Optimization: Improving Availability and Resiliency While Reducing Energy Demand" from 1:00 – 2:00 pm.
If you are not attending the conference, but would like to learn more about what power conditioning is and how it protects the longevity of your facility and its equipment, we'll send you a free copy of Ed's presentation from the conference, email us at info@ifsjob.com.
Let us do a free analysis of your electrical grid to discover what your return-on-investment will be. Call Tom Ries with Innovative Facilities Solutions at 314-221-8511 to schedule your appointment today.
"Innovative Facilities Solutions offers forward-thinking, energy-efficient solutions. Always have and always will."  
Tom Ries