Our long-term engineered, efficient lighting solutions show off your vehicles while generating savings to benefit your bottom line.
Why Update?
Even when working properly, your outdated light fixtures are extremely costly due to maintenance and inefficiency.
The positive environmental impact of lighting upgrades is marketable to your customers.
Savings helps pay for the project.
Light level improvement throughout facility.
Achieve higher productivity and improved morale in service areas.
Eliminate constant maintenance.
Display products with the best interior and exterior lighting.
Why Innovative Facilities Solutions?
Our Total Turn-Key Service means we handle all aspects of the project and you have a single contact through all phases. We offer you the convenience of one-stop shopping, while our diverse group of suppliers allows us to select the absolute best solutions. You can leave the extensive research and project management to us.
Innovative Facilities Solutions also gives you peace of mind. We offer a 10-year product warranty and 5-year labor warranty, so only the best products and partners enter our portfolio. We've worked with dealerships for over a decade and know the unique aspects of your business.
Financing is available. Pay for your upgrades out of the savings from your utility bills so you incur no out of pocket expense!
How Can We Help?
Innovative Facilities Solutions will work with you to discover your biggest areas of waste and determine a money-saving solution that makes sense. We provide the layout and installation of lighting systems throughout your dealership, and also handle the recycling of old lights. We help you secure financing, obtain utility rebates, and maximize available tax incentives.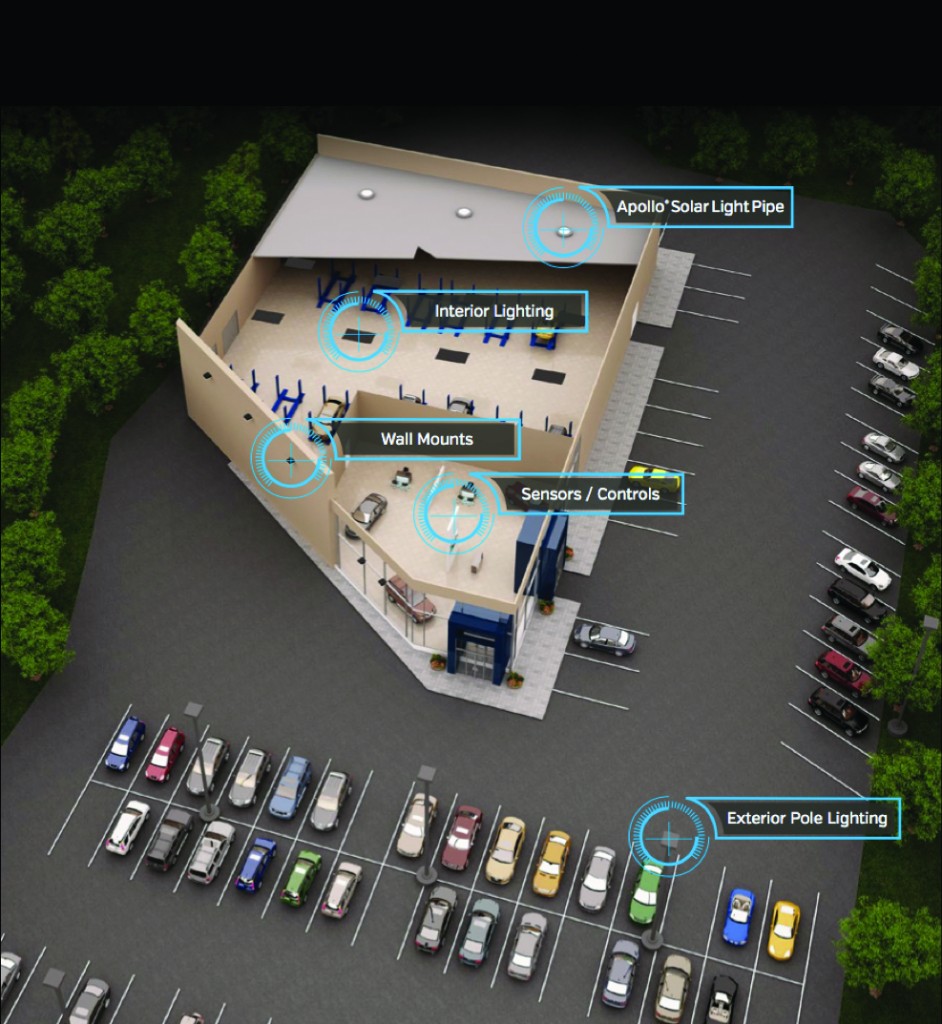 Proudly Partnering With These Dealers: