Perhaps there is no more of a challenging lighting job with more ramifications than retail lighting. Making the product look its best while providing a pleasant shopping experience that will entice the customers to stay and shop longer is key to all retailers. More independent retailers are beginning to understand that if they don't curb their rising utility bills there won't be any money left to buy merchandise and hire more employees to run the store.
Innovative Facilities Solutions has over 60 combined years of retail experience and can guide you when it comes to making the right decisions for this important piece of real estate. We can give you solutions that will not only lower your utility bills, but will also provide you with longer lasting, truer color light to showcase your merchandise.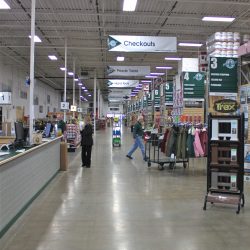 Sutherland new store lighting.