Healthy Building Solutions
As we face the "post-COVID-19 normal," one thing is certain -- all businesses want to provide a safe environment for their employees. Whether you own or manage a facility, Innovative Facilities Solutions has researched many antimicrobial products. We identified the most advanced antimicrobial products available today in Antimicrobial Lighting and Antimicrobial Surface Protectants. And, now -- these great products are available to you!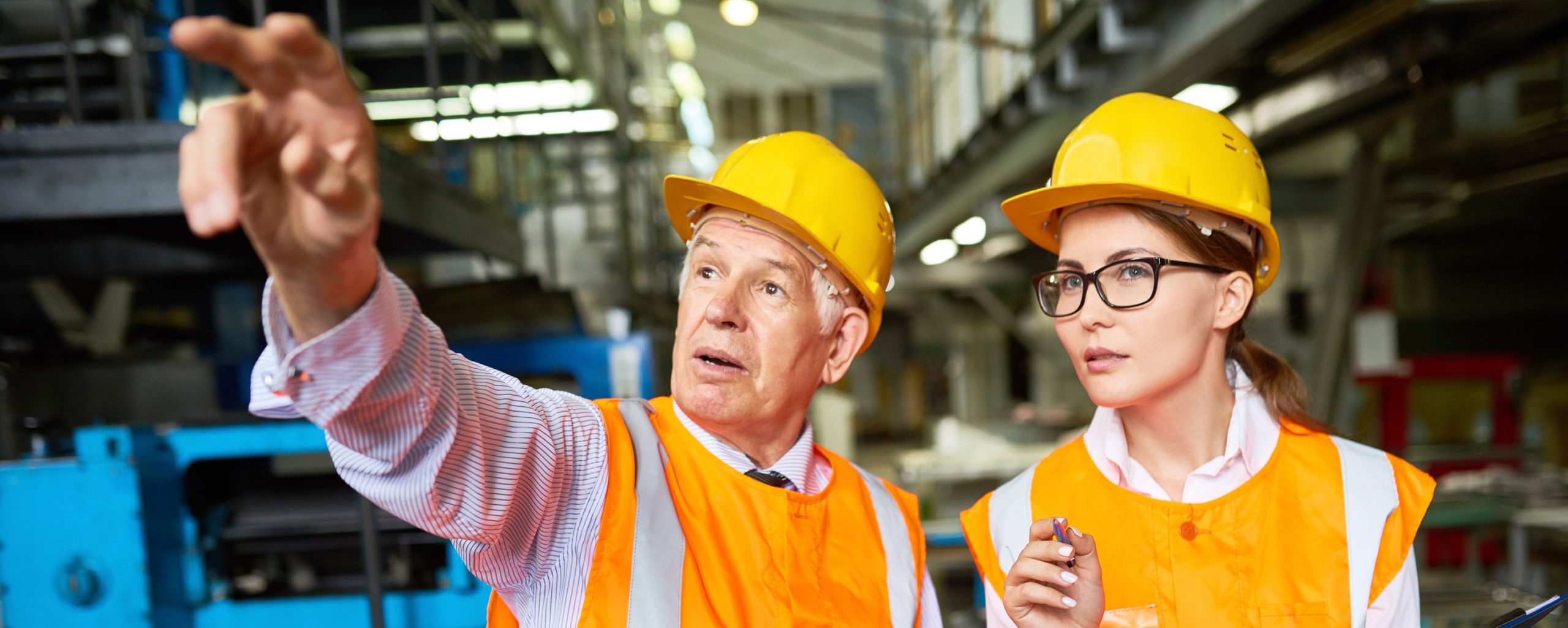 Just Added
Blue Halo Universal Video Narrated from Lexul on Vimeo.
Antimicrobial Lighting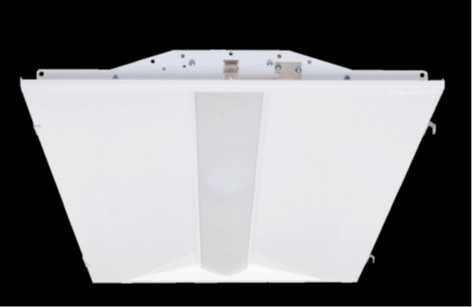 Innovative Facilities Solutions is excited to introduce A NEW CLASS OF ANTIMICROBIAL LIGHT FIXTURES. These LED fixtures harness specific wavelengths of visible light (not UV) that combats the growth of bacteria, fungi, yeast, mold, and mildew. Safe for humans but deadly to bacteria. A chemical-free, cost-effective solution the world needs now!
As a long-standing partner of Orion™ Lighting, Innovative Facilities Solutions is pleased to offer Orion's™ patented, unparalleled Antimicrobial LED troffer retrofit lighting on the market. Orion's™ expertise as a leading USA manufacturer of LED fixtures coupled with Vital Vio's antimicrobial technology creates the perfect partnership for products for all types of industries.
UV is a well-known disinfection tool, but it is not safe for human exposure as it degrades DNA in humans, animals and plants. Vital Vio's technology is much different than a UV lighting disinfectant. The technology uses LEDs to produce light in the visible region of the spectrum. Though sometimes confused with UV light, the technology does not emit UV light waves. Vital Vio's method of action for killing bacteria is entirely different, and therefore, does not pose the same risks.
White- and violet-enhanced light modes meet international standards for continuous and unrestricted use around people. However, that is not the only benefit your facility and employees will receive. In addition to the patented Vital Vio technology, this product includes Orion's proprietary Britex™ antimicrobial coating, a 24-hour disinfectant coating on the lights suppress the growth of microorganisms and limits transmission of harmful microbes.
VITAL VIO™'s technology is TRULY one of the MOST ADVANCED antimicrobial lighting solutions on the market today.
Chances are that your current cleaning solutions are applied during intermittent cleaning cycles. This allows for intervals of high bacteria growth between these application cycles. By installing this light technology, you can continuously inhibit microbial growth and significantly decrease their presence on surfaces 24/7. This provides a critical no-labor approach to keeping all of your most important spaces better protected.

Vital Vio has been awarded multiple U.S. Patents for its innovative antibacterial lighting technologies, platforms, and products. This technology is proven to kill 90%+ of bacteria – including MRSA, E. coli, Listeria, Salmonella and Strep – and other microorganisms. The solution uses cost-efficient LED technology with no UV rays or harsh chemicals.
Antimicrobial Surface Protection
BIOPROTECTUS™ Antimicrobial surface treatment is critical for protecting porous and non-porous surfaces free of contamination for up to 90 days!
Innovative Facilities Solutions is ecstatic to be offering this state-of-the-art disinfectant that is EPA and FDA certified and was used at the "Ground Zero" outbreak of CoVID-19 in New York's New Rochelle School District. 
The BIOPROTECTUS™ System encompasses an array of EPA-registered and FDA-compliant technologies that disinfect and inhibit the growth and spread of problematic bacteria, fungi, algae, mold and viruses, as well as providing long-term antimicrobial protection for metal, plastic and textile surfaces. It kills microbes from bacteria, molds and viruses for 90 days.
An integral component in the BIOPROTECTUS™ SYSTEM is BIOPROTECT500™ a groundbreaking, water-based antimicrobial product that, when applied to both porous or non-porous surfaces, creates a highly-durable protective shield.
Extensive laboratory testing has established the BIOPROTECT™ System quickly eliminates and provides long-term eradication and suppression of microorganisms that can cause viruses. Please review this press release.
TWO CENTERS OF EXCELLENCE OF THE GLOBAL VIRUS NETWORK INDEPENDENTLY VERIFY AN ANTIMICROBIAL TECHNOLOGY THAT ERADICATES SARS-COV-2 ON SURFACES FOR MORE THAN SIX WEEKS
June 4, 2020/in Blog, News, Press Release, SARS-CoV-2 /by GVN
Watch for research updates on our blog. 
In the meantime, check out some recent press on the BIOPROTECTUS System:
Here's how it works!
BIOPROTECTUS™ System
BIOPROTECTUS™ SYSTEM includes three products for the very best in sanitation and protection for your employees. Of course, products can be sold separately.
Benefits of BIOPROTECTUS™ System:
Persistent, continuous, antimicrobial protection against a broad range of microbes
Patented, EPA-registered technology
Safe, water-based formula – is non-flammable -- no chemicals
Non-leaching and non-migrating
Prevents the mutation of adaptive microorganisms
Colorless and odorless
Sold by the gallon for smaller offices/factories -- up to a 55-gallon drum!
 The recommended product application includes a three step process: Disinfection, Protect and Sanitize.
Disinfect

using SmartTouch® Disinfection

 Protect

surfaces with BIOPROTECT™ 500/RTU

Sanitize

with BIOPROTECT™'s Hand Sanitizer
SmartTouch® & BIOPROTECT™ System kills:
Causative Agent Control:
Bacteria Mold/Fungi Viruses
E. coli (feces) Ringworm
Norovirus
Salmonella (food)
Athlete's foot Influenza
Listeria (water)
Candida HIV
MRSA Asthma
Measles, Mumps
Staph aureus Aspergillosis
Chicken Pox
Tuberculosis Hepatitis A-B-C
C-diff (veg) Rotavirus
Legionella Corona (canine, feline)
AND NEW ANNOUNCEMENT TO COME SHORTLY ABOUT CORONAVIRUS
BIOPROTECT™ 500
This is a higher concentration solution that works on all surfaces, no toxicity after application and offers a 90-DAY efficacy. Please reference the GVN (GLOBAL VIRUS NETWORK) press release on the study of Bioprotect's effects on the COVID-19 virus.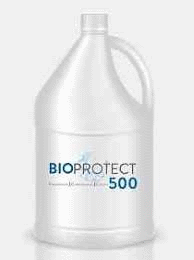 More concentrated than RTU solution
9:1 dilution rate with water
Safe product with no toxicity after it is
applied (water-based molecule)
A Silicone Quaternary Ammonium Salt
EPA reg. #87583-2
Works on all surfaces
90-Day efficacy
Effective against mold, fungus, algae and microbes
SmartTouch® Disinfectant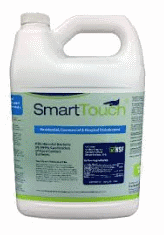 SmartTouch® is a disinfectant solution that comes in cases of (4) -1 gallon jugs, 5 gallon pails or 55 gallon drums. Mist, spray or fog SmartTouch™ directly onto a surface. No rinse required, even for food surface contact, protection begins in 60 seconds and is EPA registered. This is a hospital-grade disinfectant.
NSF registered D2 sanitizer on food contact surfaces.
Kills 99.999% of bacteria including E.Coli & Salmonella in less than 60
BIOPROTECT™ RTU is a ready-to-use, water-based, antimicrobial surface protectant. This solution also remains active on applied surfaces for up to 90 days. Also, the RTU solutions uses ZERO Triclosan, heavy metals, arsenic, titanium, phenols or poisons to kill.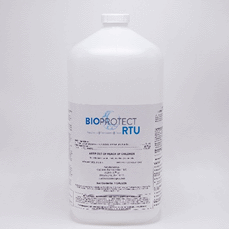 RTU provides revolutionary surface protection with a physical killing (no poisons) of germs, mold, mildew & fungus that prevents future contamination for up to 90 days*!  With Bioprotect - your surfaces continue to remain disinfected!
BIOPROTECT™ Hydrating Hand Sanitizer

Hand purifier with aloe vera
Provides up to 6 hours of extended protection for your hands 
Effective against 99.99% of germs and bacteria
Efficacy increases with extended with repeated use
Alcohol free, fragrance free, paraben free and sulfate free formula

One-of-a-kind, industry leading sanitizer

to protect your employees
A/C AIR FILTERS
If you need the best A/C filter on the market, check out ViaClean's option:
Breathe cleaner air using this recommended submicron filter for air conditioning units.
Innovative submicron filters boost efficiencies to HEPA levels
Works on all sized HVAC systems with little or no retrofitting require
Removes down to 0.1 micron particles that can include viruses that contribute to colds and flu, allergies and asthma caused by mold.
BIOPROTECT™ Laundry Treatment
Combines the powerful properties of the BIOPROTECT™ molecule with a softener component, providing added protection for your laundered goods.
Please give us a call to learn more about this unique system of products 314.221.8511 or info@ifsjobcom. 
PERSONAL PROTECTION EQUIPMENT - Face Shields
In April 2020, Innovative Facilities Solutions introduced a high-quality, protective face shield to its line of SAFTEY/PROTECTION products. Made in the USA, these face shields are what every employee working in close quarters wants!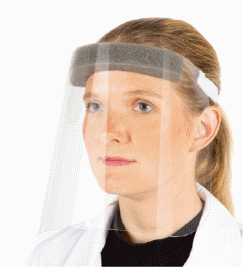 These face shields are TWICE the thickness of other shields. With custom branding available, Lindar's face shield protects your facility and its employees by offering:
8 Adjustable Size Settings
Comfortable 1" foam pad on forehead
13" x 9" clear vision plastic shield
Very reasonable priced
Anti-Fog and Anti-Static
Tested & Compliant: ANSI/ISEA Z81.1-2015-D3, Splash & Droplet Protection
Lindar Corporation is a plastic thermoforming company that specializes in concept design, prototyping, and production of food packaging, paint products and heavy gauge plastic products for customers around the globe. Lindar Corp. is an ISO-certified facility with years of experience as a plastic medical equipment components manufacturer. To assist with the urgent need to safeguard those on the frontlines of the healthcare industry in our communities, our team developed a thermoformed face shield designed for healthcare workers and first responders.
We are very excited to be offering these products to you. To learn more, CALL TODAY at 314.221.8511 or email any of our

reps

in your area.