Warehouses and Distribution
Warehouses may seem simple from the outside, but each facility is as different and unique as the products they stock. Ceiling heights, aisle widths, traffic patterns, activity levels, climate, inventory and more all need to be factored in when designing a system that will perform in the long-term. And while most of our competitors are simply recommending the cheapest T-5 fixture they can get their hands on, Innovative Facilities Solutions is digging deeper to find solutions that benefit our clients long after our crews have left the building.
One of the best technologies for even more energy savings in this sector is lighting that utilizes occupancy sensors.  Specialty sensors will regulate energy usage based on occupancy or task performed, giving you the light you need – only when you need it.  For instance, why are you spending money lighting an area of your warehouse all day when it is only being used intermittently?  With the old metal halide lamps, you didn't have a choice because the lamps took too long to re-strike. With instant start fluorescents and LEDs, the restarts are instantaneous and the options are almost limitless.
Contact us today to learn how Innovative Facilities Solutions can update your fixtures while saving you money.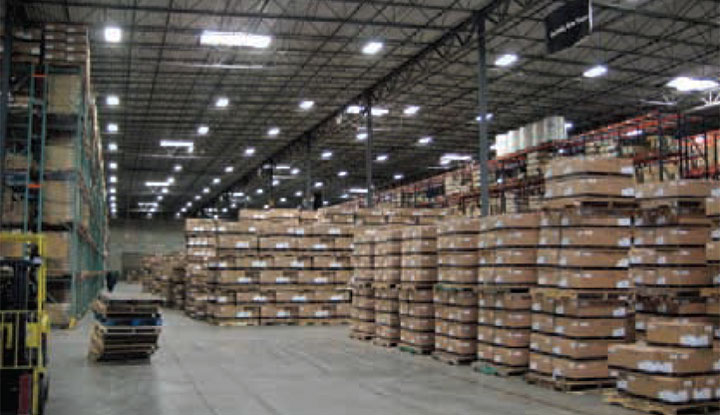 Globe Union, Danze & Gerber Warehouse Lighting upgrade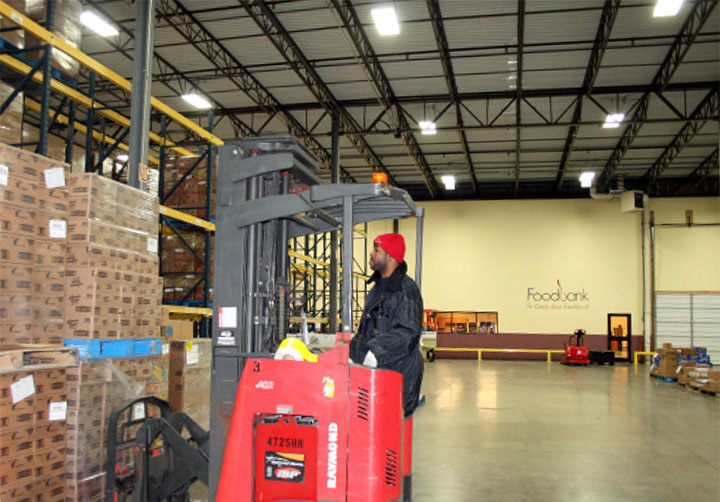 Foodbank warehouse LED lighting upgrade. St Louis.