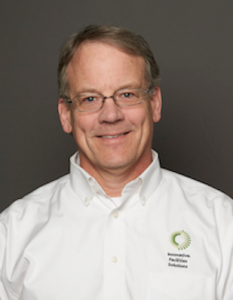 Pat McGee, 14 year veteran 
in energy-efficient lighting solutions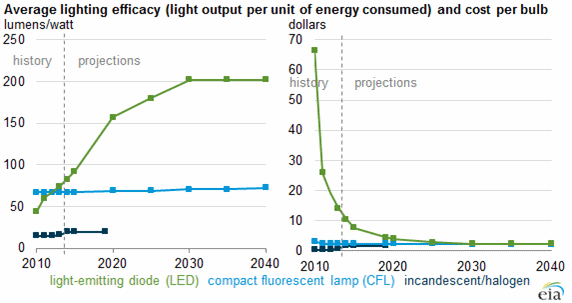 Price of LED Fixtures
The price of LED fixtures has been dropping over the last few years but how will these new tariffs effect pricing? Does this automatically mean higher costs? Well, yes for some manufacturers, and no for others. We are receiving notices from many of our vendors announcing up to 15% price increases coming as a result of these new tariffs. However, we also just received notice from our U.S. manufacturer Linmore Labs that no price increases will be coming — a great advantage of partnering with a made in USA vendor!!!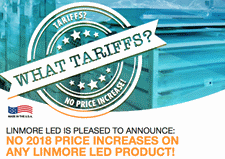 Rebates
Rebates? How long are they going to last? Are additional utility companies considering offering them? The only thing we can be sure of in the rebate world is, what the rebates are today. The future can change fast as we saw with KCP&L eliminating the rebates on exterior fixtures last year with hardly any notice. The truth is, the savings realized by switching to LED's are netting such quick paybacks, that some of the utility companies are starting to pull back on incentives. The switch to LED lighting makes too much sense, even without the extra incentive. The trend is to redirect these incentive dollars to projects that need the extra boost to make more business sense, like HVAC or refrigeration.
Compatibility
If needed, how will we get parts for our fixtures in the future? Back when everyone used fluorescents, the tubes and ballasts could be interchanged regardless of the manufacturer. You could use any tube or ballast for any fixture. Conversely, the LED market is like the wild-west. Each manufacturer is designing and spec'ing components unique to their particular fixture. Nothing is standardized and components from one manufacturer won't necessarily work with another's.
So, how do we address this pending confusion/disaster in the future? By partnering with long-term manufacturers that are VERTICALLY INTEGRATED. That is, they manufacture and control completely all components that make up their products. For instance, our key partner & USA manufacturer, Linmore Labs manufactures their own branded drivers and keeps an inventory on-hand in Fresno, CA for any situation where parts may be needed. Most of the import manufacturer's source various drivers from different vendors month-to-month and are constantly changing their spec's. It will be virtually impossible to find the correct replacement parts for these low-end products if needed in the future. If a replacement driver is used that doesn't meet the spec's exactly, you run the risk of overdriving the diodes and shortening the life of the fixture.

Having dealt with regulatory and industry issues over the past 14 years, we've found using national providers who vertically manufacture all lighting parts for their system is the greatest benefit to our clients. Innovative Facilities Solutions has always kept the best interest of our clients at the forefront of our planning. What can we do for your company?