Founded in 2003 in Boulder, Colorado, Terralux is an American company that designs and manufactures innovative LED solutions. Terralux solutions are easy to install, highly reliable, and economical.
DOWNLIGHTS – Fixtures and Retrofits.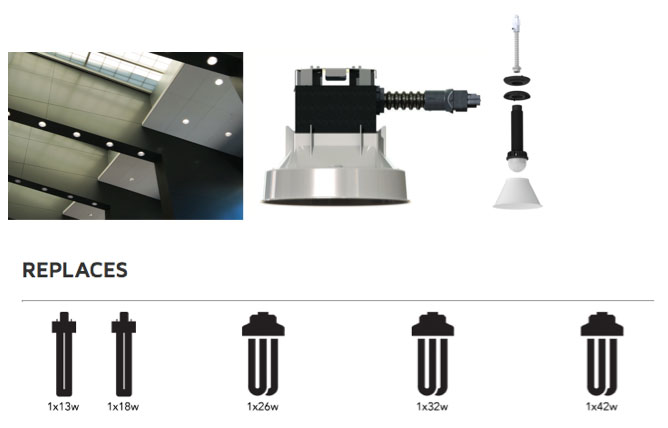 You deserve recessed downlights that light up your life, not just your building. LED fixtures for every downlight application. LED retrofit kits that glide into existing fixtures. Color temperatures to fit every décor. High CRI for the colors nature intended. Smart electronics to extend the life of the LEDs and eliminate maintenance headaches. It's never been easier to make your downlight cans more efficient.
SURFACE MOUNT – Retrofits.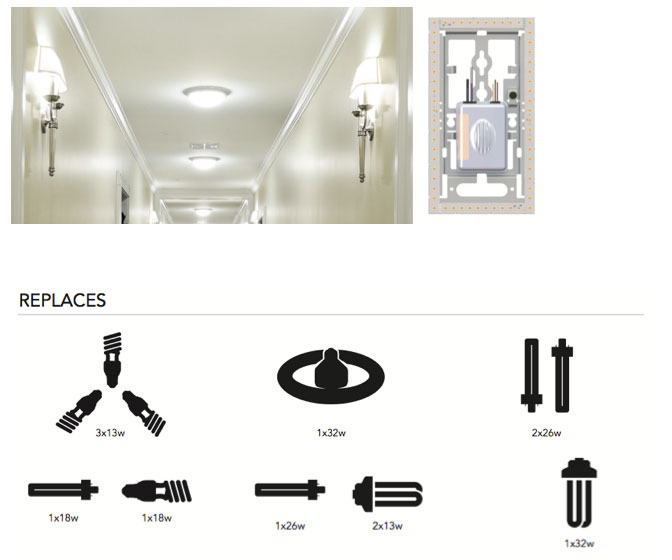 Ceiling fixtures are an important piece of your design scheme, but that doesn't mean you need to tolerate energy hogs and maintenance nightmares. LED surface mount, close to ceiling, and pendant fixtures sip power and work for years without service. An SR series LED retrofit kit makes the fixtures you love into LED fixtures that love you back.
COMPACT LINEAR – Retrofits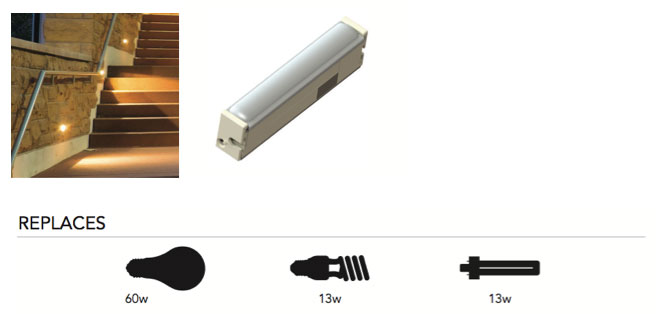 LED retrofit kits rejuvenate your steplights by providing maintenance free and energy efficient light to your building exteriors and walkways. An IP65 rating means some water on the LED module won't kill it. Avoid complicated concrete and stone work with a simple retrofit kit.
SPOT LIGHTING – Track Fixtures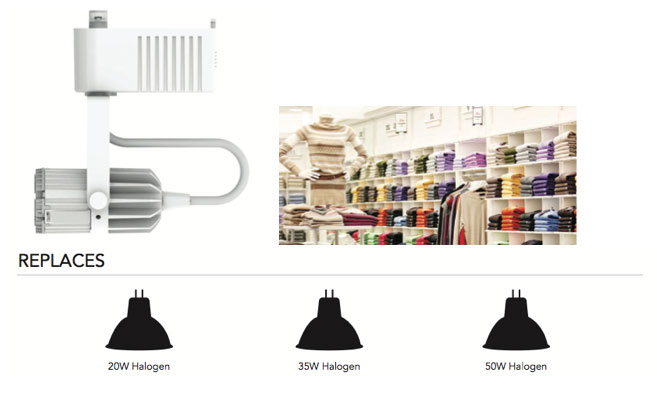 Track head gimbal lights highlight fine art and featured merchandise. LED track heads highlight your intelligence as well. Dimmable with standard dimmers or through a mode programming button, and available in a wide range of beam angles and color temperatures, you'll have the perfect LED spot fixture for your space, in the line voltage track you've already installed.