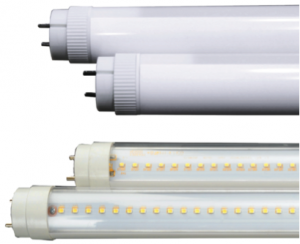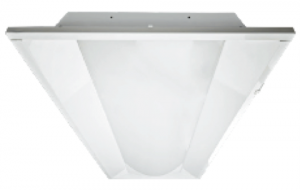 The main advantages of LED Tubes is the perceived ease of retrofitting you existing fixtures. On the surface this "plug & play" seems to be a simple solution, but not when you consider all the factors and really ask yourself what you are trying to accomplish.
Average of 200,000 hours life with LDR vs 50,000 hrs for LED tubes. – Over lifetime that means three complete sets of tubes vs. one of the LDR.
Lower per fixture installation charge.
Drivers are mounted separate from LED chips creating cooler operating temperatures and longer life. – Heat is the enemy of LED drivers.
Less connections/components to go wrong. Simple solid state design.
Replacement tubes can void the UL listing of the fixture. LDR is UL listed.
Some LED tubes use the existing ballast, which now combines old, possibly worn out technology with the new LEDs creating a weak link in the system.
Other LED tubes require you to bypass the ballast. This leads to potential problems down the road if someone tries to reinstall a fluorescent tube to diect line-voltage.
Cosmetic Upgrade – Transform your old outdated fixture to a new modern look with better volumetric lighting.